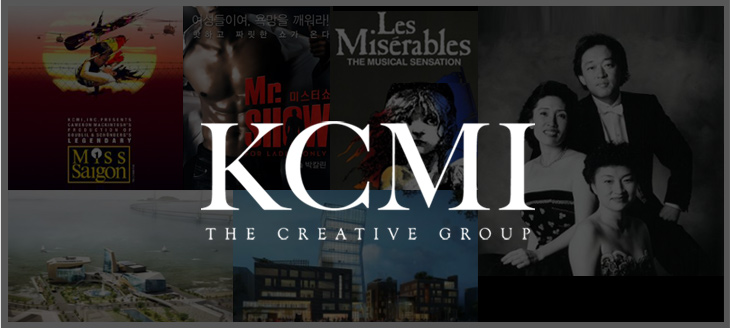 Established in 1991, KCMI pioneered the field of live entertainment promotion, planning, and management in Korea.
CMI Japan was founded  to push forth the further globalization of Korean classical musicians.
KCMI and CMI Japan have produced high quality performances and managed world-class leading artists.
Our experience working with the top entertainment companies in the world has helped make KCMI a leader in the field.
KCMI is Korea's leading promoter in live entertainment since 1991.
As a partner of Cameron Mackintosh Limited, KCMI has produced and presented local language and touring productions of musical Les Miserables, Miss Saigon, and Cats.
KCMI also manages world renowned classical artists such as
MAESTRO Chung, Myung-Whun(鄭明勳), VIOLINIST Chung, Kyung-Wha(鄭京和), and CELLIST Chung, Myung-Wha(鄭明和).
In 2014, KCMI is also pioneering a new genre in live entertainment by producing Korea's first all-male revue,
Mr. Show, directed by the renowned Kolleen Park.
Mr. Show successfully opened in numerous cities across Korea including Seoul, Deagu, and Busan.